Chiropractor Crystal Lake for Optimal Health
Feel Incredible at A to Z Chiropractic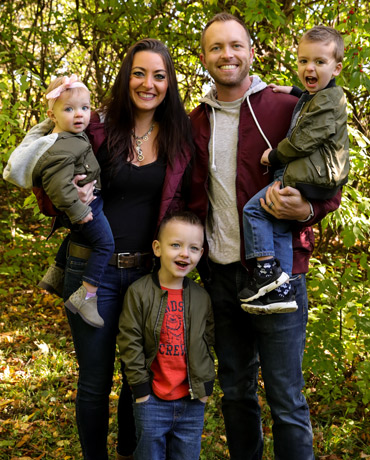 Would you like to live your fullest life – naturally and without pain? We want to help. The A to Z Chiropractic goal is to do everything possible to increase your well-being, treating you as a member of our practice family. Crystal Lake chiropractors Dr. Zachary Ryan, Dr. Ashley Ryan and Dr. Steven Hatcher. offer a range of services suitable for everyone in your family, from newborns to seniors:
ARPneuro Therapy
Power Plate
Whole Body Vibration
Red Light Therapy
Enhancing Your Body's Abilities
Did you know that every function of your body is controlled by the nervous system? Dr. Zach, Dr. Ashley and Dr. Steve are dedicated to protecting the integrity of this vital system, allowing your body to work to its full potential.
Our focus is chiropractic care based on a comprehensive analysis of your posture, then working to make specific corrections that improve it. Many common health concerns are related to the spine, and by correcting your posture, you'll see great results.
Providing Specific, Tailored Health Care
We approach your care as an individual with needs that are different from those of anyone else. You'll receive a specific course of treatment based on your particular needs, incorporating a variety of the services we offer.
Our team is here to assist you not only when you're in pain but to help you when you're feeling well so that you can maintain your great health in the future.
We welcome the opportunity to meet you and assess your condition. Convenient Saturday appointments are available. Contact our friendly team today to get started!
---
Chiropractor Crystal Lake IL | A to Z Chiropractic
Located Near Crystal Lake Post Office