Meet the Doctors
Dr. Ashley Ryan
Changing From Business to Chiropractic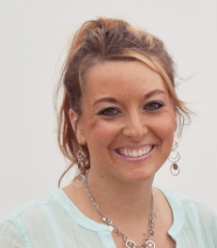 Dr. Ashley attended the University of Wisconsin-Milwaukee, achieving a Bachelor of Science in Business Administration with a major in Human Resources Management. Immediately, she knew she wanted to do more. She came across the chiropractic profession and knew right away it was what she was meant to do.
"I've always been passionate about helping people and the function of the human body."
The next step in Dr. Ashley's journey was attending the renowned Palmer of College Chiropractic West. In her third year, she started seeing patients, managing cases and treating students as well as their families at the school clinic. She advanced to the outpatient clinic in three months, completing over 200 visits before beginning field training at an existing office. She completed her internship, graduated and stayed on at the practice for a time to assist the doctor in running the office.
Joining the Crystal Lake Community
When Dr. Ashley had to decide where to start her practice, she knew immediately she wanted to return to the Midwest, where she grew up. She knew that Crystal Lake would be an ideal place to open an office and raise her family with Dr. Zach.
Certified Functional Medicine Practitioner (CFMP)
Dr. Ashley Ryan is now a Certified Functional Medicine Practitioner (CFMP). She realized she wanted to go further than Chiropractic care and be able to provide an entire holistic approach to truly help a person heal from the inside.
Dr. Zachary Ryan
Finding the Natural Path to Health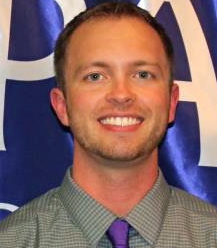 Dr. Zach always knew he wanted to enter the health field. It wasn't until his parents both had multiple herniation surgeries in the low back, however, that he discovered chiropractic care. He saw them go through the rehabilitation process, putting their lives on hold while they recovered.
"I looked into ways of treating their condition, and chiropractic stood out. I went for it, and loved it as soon as I started chiropractic college."
Discovering Chiropractic's Many Benefits
Dr. Zach first attended the University of Northern Colorado, receiving a Bachelor of Science in Chemistry. He then went on to Palmer College of Chiropractic West in San Jose, California. While in chiropractic school, he received his first adjustment. ''I was a little scared, but I felt great afterward."
Being active and working out regularly, Dr. Zach found that chiropractic care helped him stay injury-free. He treated at the IRONMAN® World Championship in Kailua-Kona, Hawaii.
An excellent student, Dr. Zach graduated summa cum laude and was salutatorian of his class. Since receiving his Doctor of Chiropractic, Dr. Zach is Full Body Certified in Active Release Techniques® and has received a certification in the Graston Technique.
Enjoying a Family-oriented Life
Dr. Zach and Dr. Ashley met while attending chiropractic college. Dr. Zach and Dr. Ashley have three kids together: Brantley, Leyton, and Blakely. When they're not in the practice, their family enjoys camping, being outside, playing in the yard or at area parks. Dr. Zach and Dr. Ashley feel it's important to live the healthiest life possible and try to be great role models for their kids and their patients.
Increase your quality of life starting today. Contact our team to get started! Free parking is available at our practice.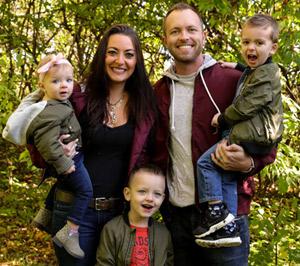 ---
Dr. Steve Hatcher
Following his Dream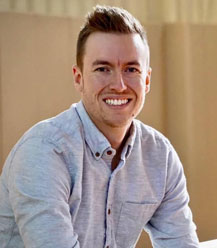 Dr. Steve attended Northern Illinois University, earning his Bachelor of Science in Biology in 2009. After a few short years in the work force, Steve knew it was time to return to school in order to fulfill his dream of helping people in the healthcare field.
"I had always been fascinated by the human body, and I wanted to combine that interest with my desire to help people live their best lives."
Steve decided to take that next step and attend Palmer College of Chiropractic in Davenport, Iowa in 2012. Throughout school, Steve was heavily focused on incorporating multiple areas of rehabilitation in order to develop a unique and effective set of skills to help his patients with the best available evidence-based methods.
Wide Ranging Studies
He was an active member of the Motion Palpation Institute club as well as an intern in the Rehabilitation department on campus. Steve furthered his studies with additional coursework outside of the classroom, including the McKenzie Method of Mechanical Diagnosis and Therapy, the Integrative Rehabilitation Specialist Series, Flexion-Distraction, and Graston instrument-assisted soft tissue mobilization.
Steve joined A to Z at the end of 2018, and looks forward to helping you reach your health goals! Outside of the clinic, Steve enjoys spending time with his wife Jenny, son Theo, and dog Dexter. He is a die-hard Cubs fan and can be found on the golf course throughout the spring and summer months.
---
Chiropractors in Crystal Lake | (847) 987-5085